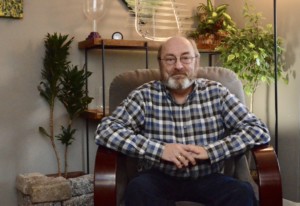 Welcome
For over 45 years, Ken has worked as a social worker and therapist supporting individuals and families in times of difficulty and stress in their lives.  As well as offering his skills and experience, a focus of his work has been helping individuals of all ages discover and use their personal strengths and resources.  Ken's goal is to most efficiently help you address areas in your life which are negatively impacting your current and future happiness.
As well as using traditional talk and  Cognitive Behaviour Therapy styles, Ken utilizes a variety of very unique and effective therapy approaches, to support clients on their path to having more Peace in their lives.  Innovative techniques incorporating  Energy Therapies including Logosynthesis,  and Tibetan Singing Bowls, are some of the methods Ken occasionally employs to effectively deal with highly stressful events and the impact of trauma.
Ken works openly and in collaboration with clients, bringing his wide-ranging experience and skills to the situation.  However he clearly understands that it is your life and not his; and therefore as a client you control the choices of intervention used.
" I Strive to Support People of all Ages, Empowering Them to Effectively Deal with Their Life's Challenges "      Ken